One Acts 2008 (Clarkson One Ax: Chopping Down Tasteful Theatre)
February 2, 2008 - 2pm & 8pm
(our February 1st show can cancelled due to weather...it is Potsdam after all)
"Peggy the Pint-Sized Pirate" - directed by Kyleigh Gloska
"Heart Attack Man" - directed by Naill Mangan
"Eating Out" - directed by Phylicia Gordon
"The Flight of the Lesbian Jazz Singer: The Musical: The Motion Picture" - written by Matt Kinnier and Matt Stedner, directed by Matt Kinnier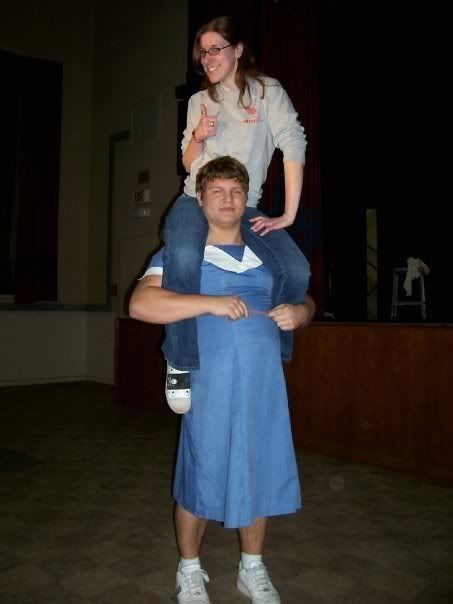 This should have been on our flat!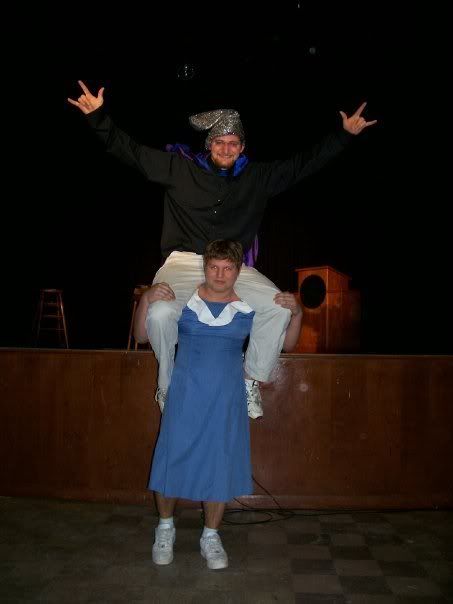 This one...not so much.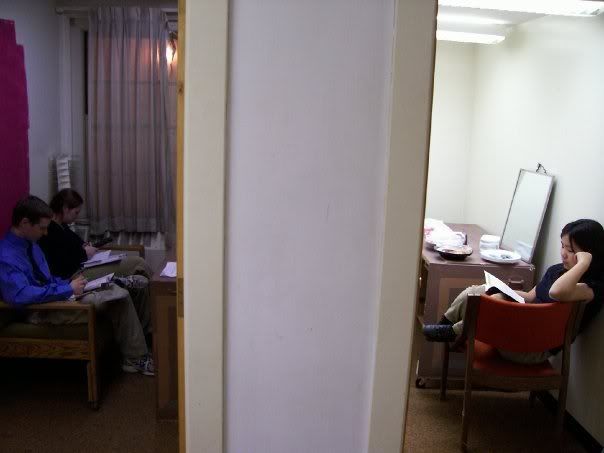 Members of the cast working diligently to memorize their line(s)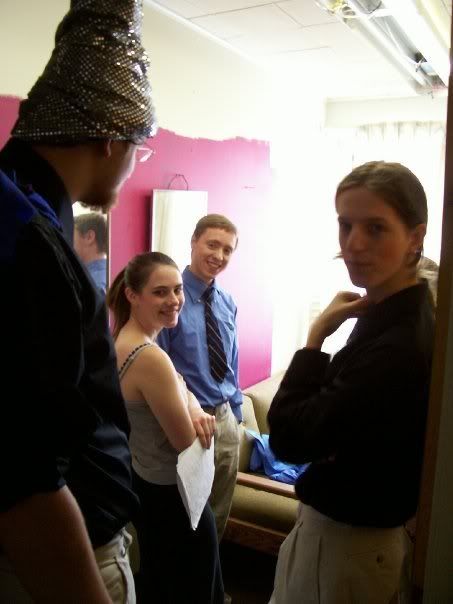 Niall and some of her cast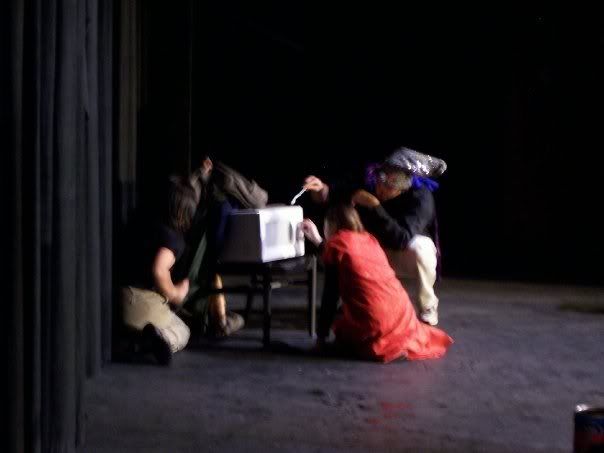 Ding!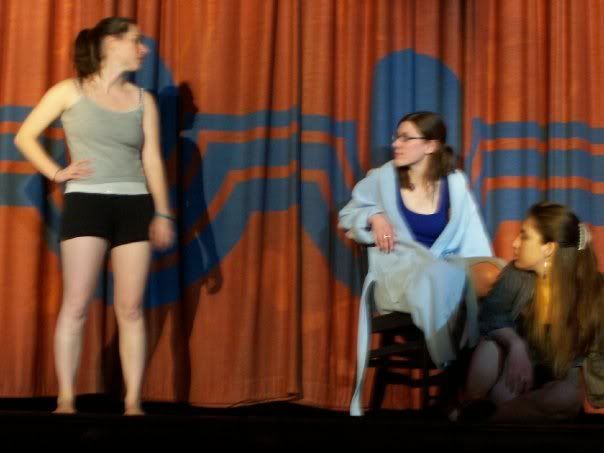 The cast of "Eating Out"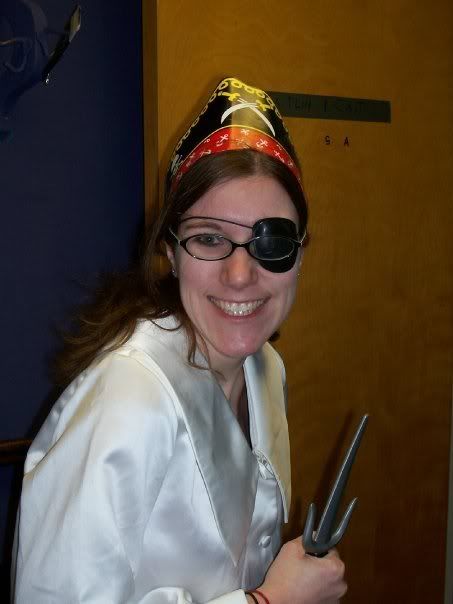 Kyleigh's such a fearsome pirate captain grrrrrrr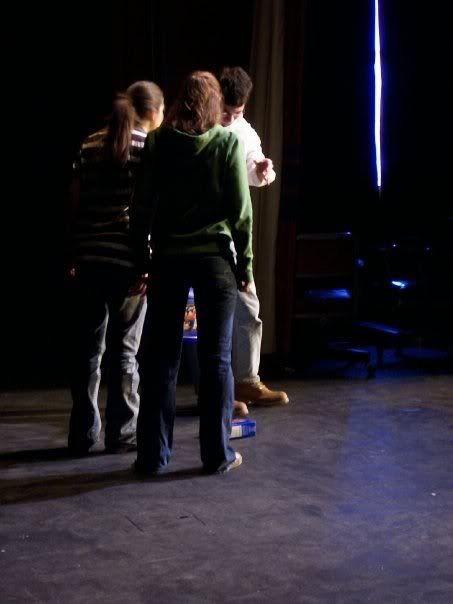 The lesbian jazz singer, her lesbian lover, and Smokey (he dropped his cookies)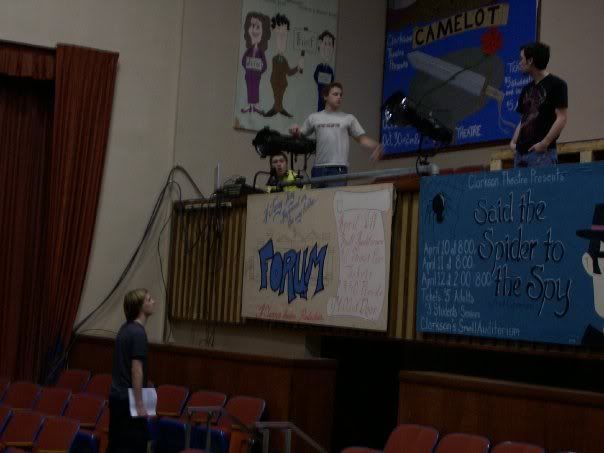 Puttin' up lights and stuff. Fabry looks confused.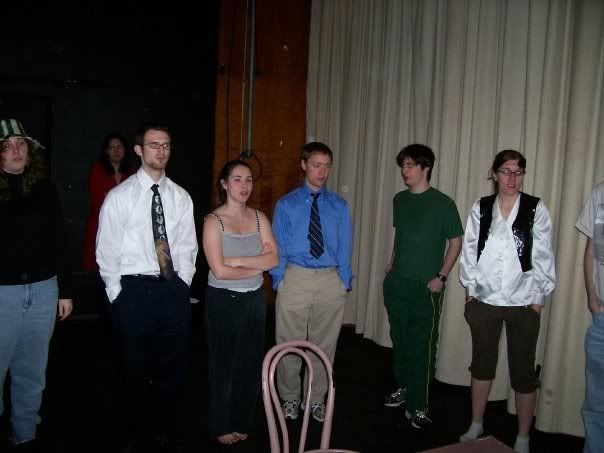 One Act 2008 cast at warm-up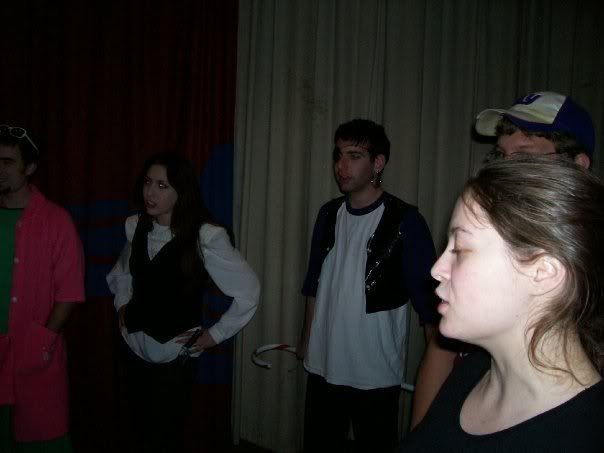 One Act 2008 cast at warm-up
One Act 2008 cast at warm-up