One Acts 2002 - Durang, Durang + One
February 15th, 2002 - 8pm
February 16th, 2002 - 2pm & 8pm
Casts
"Mrs. Sorken"
Jeffrey Knight - Director
Jenn Hubbley - Mrs. Sorken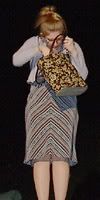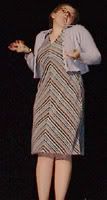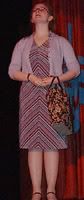 Jen introduces the shows as Mrs. Sorken
"For Whom the Southern Belle Tolls"
Jeffrey Knight - Director
R. Lawson Fowble - Lawrence
Theresa Hopkins - Amanda
Mike Mickey - Tom
Nicki Jones - Ginny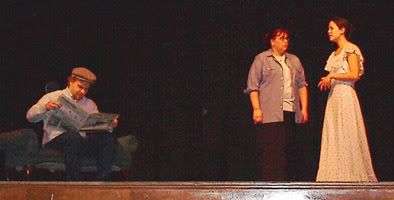 Mike reads while Theresa attempts to entertain his deaf "girlfriend" Nicky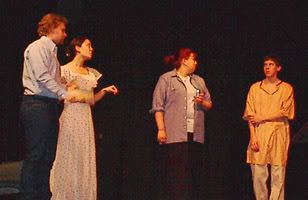 Lawson arrives looking ready for bed and a little scared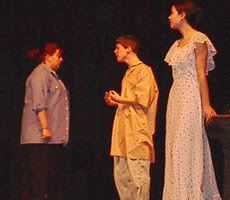 Lawson exasperated over his broken Swizzle sticks
Theresa, highly enthralled with "curtain-rod"
"The Hardy Boys and the Mystery of Where Babies Come From"
Theresa Hopkins - Director
Gabriel Barbouth - Frank
R. Lawson Fowble - Joe
Nichole Jones - Nurse Ratched
Jeffrey Knight - Mr. Hardy
Amanda Flansburg - TV Announcer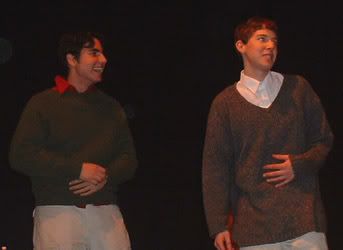 "Sleeeeeeeeeuuuuuuthing"...(Gabe and the very scary Lawson in their highly fashionable sweaters)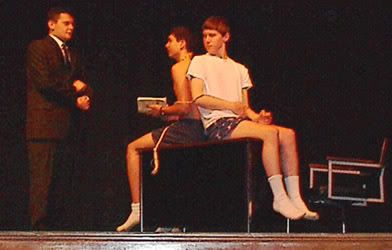 For all the girls out there...Lawson in his underwear, Ryan pretending to be Gabe, and Jeff explaining about bad nurses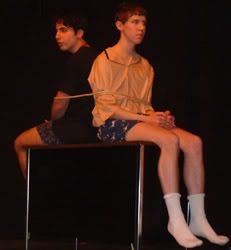 Another assassination attempt on the Theatre President...ahem I mean Mr. Hardy gets knocked out by the evil nurse. Also, the real Gabe in his underwear and Lawson again
"Pyramid Effect"
Iain Hally - Director
Nadine Ellison - Director
Iain Hally - Bud
R. Lawson Fowble - Steve
Ryan Cunningham - Robbie
Meg Romano - Elaine
Theresa Hopkins - Lulie
Krista Granger - Megan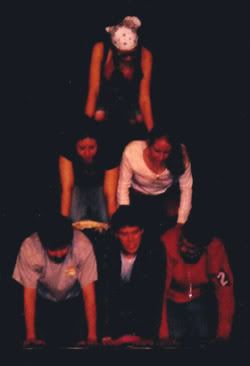 Having a bit of trouble in the Pyramid...
"The Actors Nightmare"
Jenn Hubbley - Director
Nichole Jones - Director
Mike Mickey - George
Victoria Roberts - Sarah
Nicky Jones - Ellen
Ryan Cunningham - Henry
Karla Fennell - Meg
Noam Pillischer - Executioner
Mrs. Sorken - Announcer
Victoria poses on her little balcony thing

"Whose yacht is that out there?"...who are all those people on our balcony?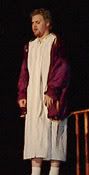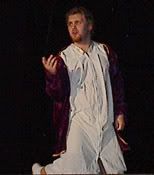 Mike having a little trouble with his soliloquy
Spoooky Noam
And what happens if you don't know your lines: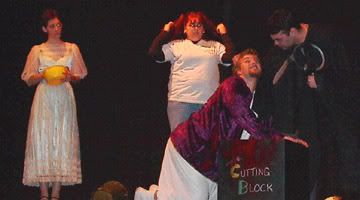 An Exclusive Behind the Scenes Look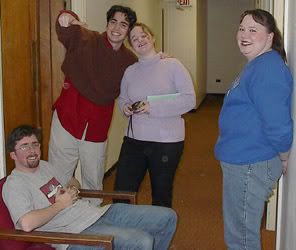 Hanging out backstage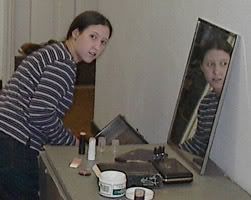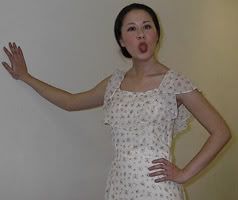 Krista puts on makeup, Theresa ...sticks her tongue out.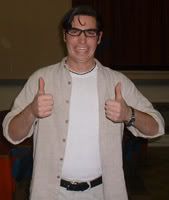 Getting into character: Gabe a dork, Lawson a retard, and Mike a redneck...oh wait...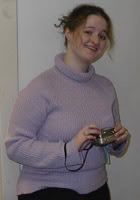 Nadine sneaks around with her camera
Mike, Lawson, and Jeff with there ritualistic jug of...is that paint thinner!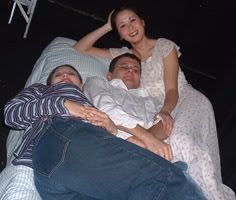 Taking a nap together before the show...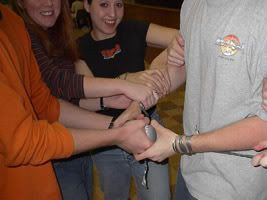 "Oh, wait wait wait...FREEZE!"...and they did...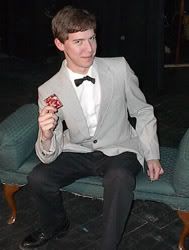 And now Lawson is going to teach us about safe Sex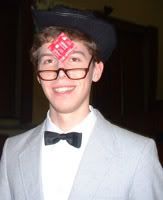 We figure he had a good message...but the pictures were enough of a contraceptive as is...:)
Note: Clarkson Theatre recommends wearing the condom in this manner if one needs assistance practicing abstinence. The bow tie also helps.