One Acts 2001 - The Millenium One Acts

Sure Thing: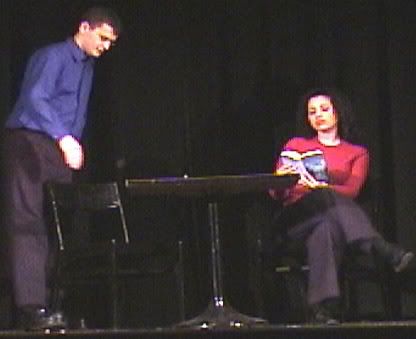 Including Jeff hitting on a girl!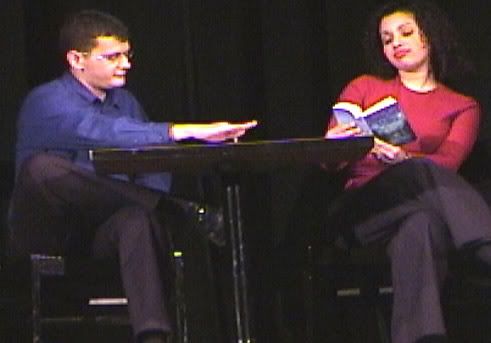 Eh, she doesn't like the book....DING!!
Naiomi In The Living Room: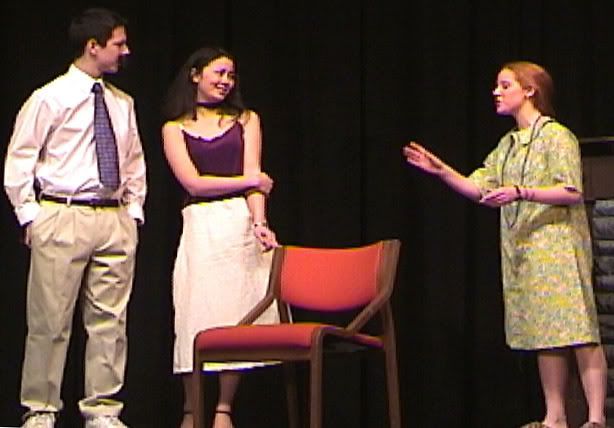 It all started with just a quiet visit with mother...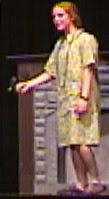 But the Kitch got in the way!

I think Meg is a little too attached to that couch...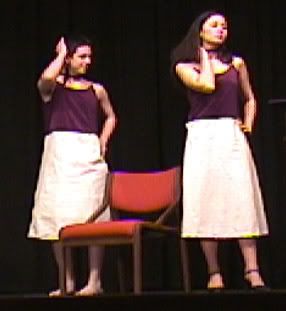 Ray...crossdressing again...tsk tsk tsk
that play about Satan and the angel..?: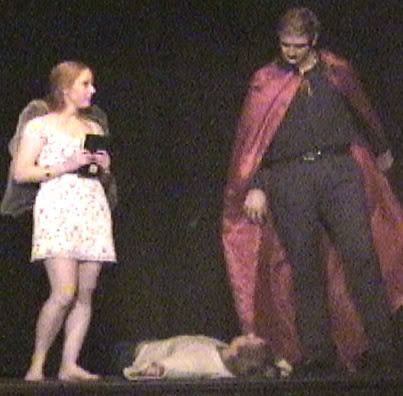 So who gets the dead girl?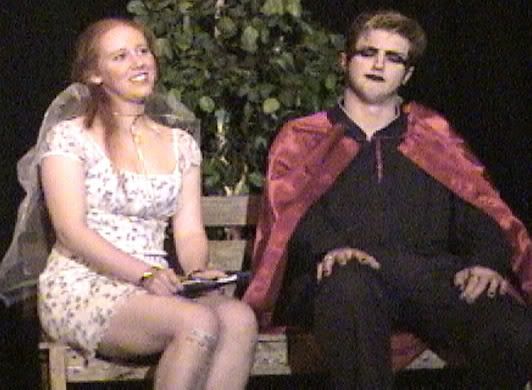 Well I guess we can sit down and deliberate...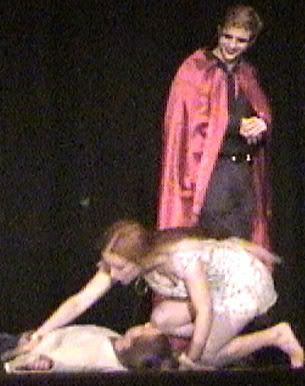 NO!, Bad Cooper...I mean Satan!
Hmmm, the IRS gets everything don't they...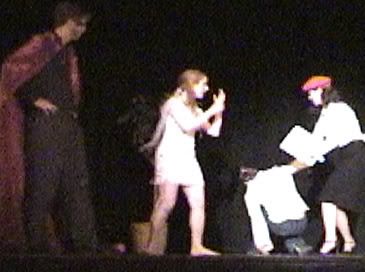 ...I didn't know the IRS wore those funny rad hats now.
The Fifteen Minute Hamlet: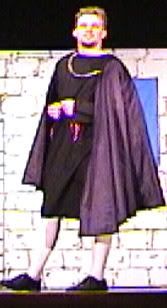 Cameo: Shakespeare himself!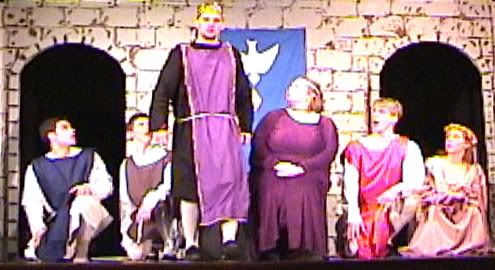 "Giver O'er the Play!"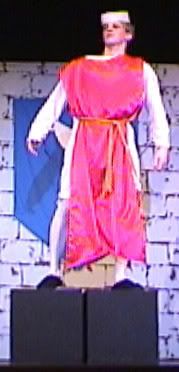 Hamlet...sailing...yeah..
Polonius being real sneaky in the 2 minute encore.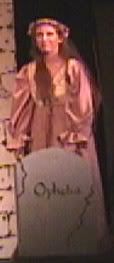 So she had to get her own gravestone...we were trying to keep the budget down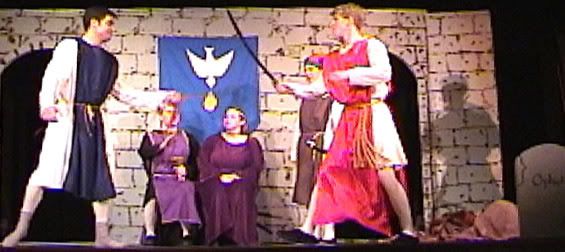 The big sword fight scene :)
(We apologize to all that got stabbed in the making of this production...no animals were hurt only people with the same name as certain famous mice)