Arsenic and Old Lace
By Joseph Kesselring
Through arrangement with Dramatists Play Service, Inc
April 11th, 2002 - 8pm
April 12th, 2002 - 8pm
April 13th, 2002 - 2pm & 8pm
Cast
| | |
| --- | --- |
| Abby Brewster | Krista Granger |
| The Rev. Harper | Iain Hally |
| Teddy Brewster | R. Lawson Fowble III |
| Officer Brophy | Chris Cameron |
| Officer Klein | Kelly Premo |
| Martha Brewster | Nicole Jones |
| Eline Harper | Theresa Hopkins |
| Mortimer Brewster | Jeffrey Knight |
| Mr. Gibbs | Eric Gessner |
| Jonathan Brewster | Ray Mitrano |
| Dr. Einstein | Ryan Cunningham |
| Officer O'Hara | David Brown |
| Lieutenant Rooney | Meghan Bonham |
| Mr. Witherspoon | Mike Mickey |
| Director | Jennifer VanIderstyne |
Crew
| | |
| --- | --- |
| Director | Jennifer VanIderstyne |
| Technical Director | Byron Izyk |
| Stage Manager | Erin Floyd |
| Company Manager | Krista Granger |
| Set Design | Jennifer VanIderstyne |
| Costume Design | Krista Granger |
| Costume Contruction | Krista Granger, Amanda Flasnburg |
| Lighting Manager | Erin Floyd |
| Lighting Design | Erin Floyd |
| Light Board Operator | Byron Iyzk |
| Sound Board Operator | Jeff Ruminski |
| Show Designer | Clarkson Theatre '79 |
| Set Construction | Cast and Crew |
| Chief of Crew | Byron Izyk |
| House Manager | Adam Guenther |
| Publicity | Theresa Hopkins |
| Program | Iain Hally |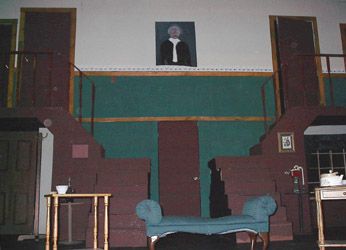 The Brewster Home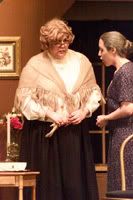 "Dinner's gong to be a little late tonight..."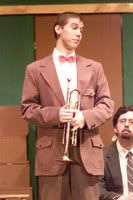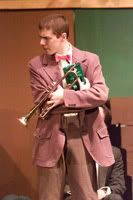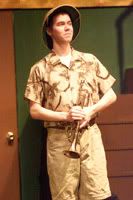 Lawson, a happy little crazy person as long as you don't try to take his boat away and you let him take safaris to Panama.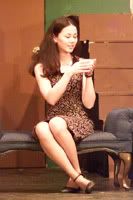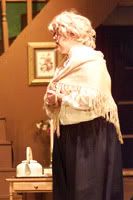 "Have some tea dear"
Jeff gets a little worried about his Aunts' Charities...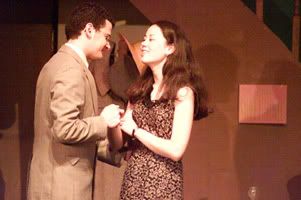 ...but still finds plenty of time to hit on Theresa.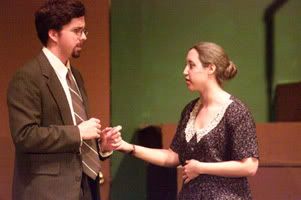 And although Daddy disapproves...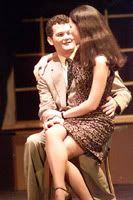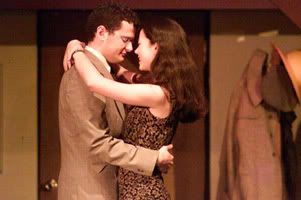 ..Jeff seems to do quite well.
Under the Lace: A Behind-the-Scenes Featurette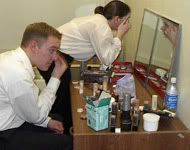 Getting ready for the show...this time in the Sauna because our makeup table is indisposed as the window seat.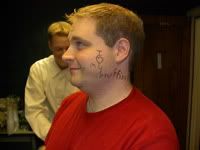 When makeup gets out of hand...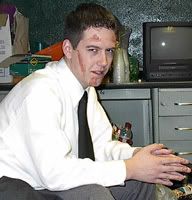 Ray = Creepy...Freshman girls beware!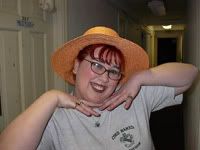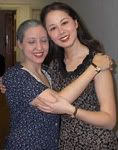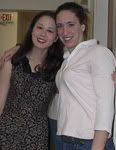 Some cute pictures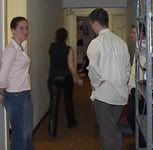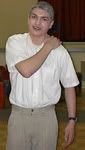 Theatre life backstage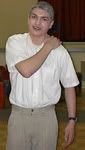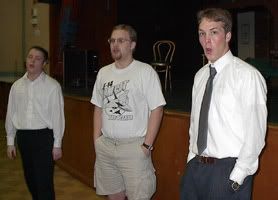 Warm-ups yey!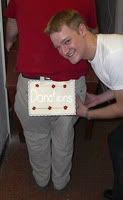 Adam uses his assets to get more funding for theatre
The genius residents of Congdon manage to set fire to the lawn between the buildings and make us think that the theatre is on fire during Thursday night's show.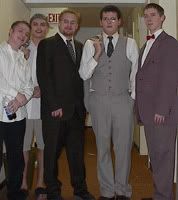 A feeble attempt to get more girls to join theatre...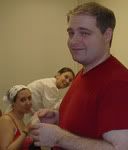 A real attempt to get more girls to join theatre...

A severe hindrance in getting more girls to join theatre...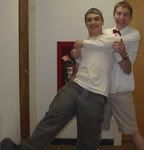 No comment.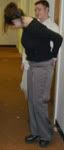 Our director...I mean, Professor Chaos manages to get herself tied up on Saturday night.